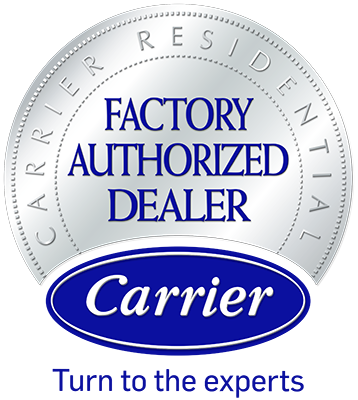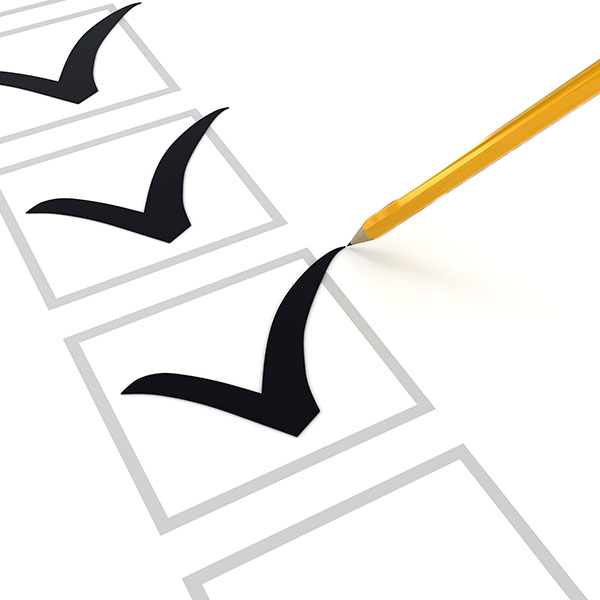 At Air Plus Heating & Cooling we strive for 100% satisfaction in everything we do. We value your opinion and invite you to tell us and others about your experience with us. Please take a few moments to tell us what you think by leaving us a review here on our website or on any of these popular review sites or social networks.
Read what other customers have said about us.

All trademarks or brands on this page are registered by their respective owner and are not affiliated with our company, nor do they endorse or sponsor our products or services.
Reviews of
Air Plus Heating & Cooling
(Based on 40 rated reviews)
10-Nov-2019
Product or service reviewed: Annual maintenance
We have had DJ out for the last three years to check our furnace. He's always honest and pleasant... two thing we value! We will continue to use Air Plus and always request DJ!
09-May-2019
Product or service reviewed: Air conditioner wouldn't turn on, now it does.
Once again Air-Plus gets an A plus, from us. You got problems with your HVAC, call these guys. Kevin and Brian are wonderful.
Steven R Holland
Cincinnati
08-May-2019
Product or service reviewed: Annual A/C check and Water Heater repair
I called in the morning due to hot water heater not working. DJ came out that afternoon and got things back in working order and complete A/C tune-up while there. He is always professional and explains everything he did. Every visit from Air-Plus has been a pleasant experience.
Scott Moore
Liberty Twp, OH
30-Apr-2019
Product or service reviewed: Preventative maintenance
Kevin provided excellent service today! He was honest and explained everything he was doing and advised us of a few additional repairs we could do to prolong the life of our systems. Would highly recommend Kevin and AirPlus, a company and technicians like Kevin that can trust !
15-Apr-2019
Product or service reviewed: A/C Tune-up
Can always count on Air Plus! They installed my new unit a few years back, and have been here twice per year for tune-ups. DJ Carpenter does an excellent job.....gives a heads up call when he's on the way, does a thorough job and is always friendly and courteous! Thanks, Air-Plus.....I'm happy to recommend your company.
02-Apr-2019
Product or service reviewed: Repair Aprilaire humidifier
The drain from my humidifier was clogged up and water was leaking out of the humidifier. I called Air Plus, they scheduled me for the next day, and DJ and his coworker arrived and did an excellent job explaining what was wrong and fixing the problem in a timely manner. The employees at Air Plus are very knowledgeable, professional, courteous, and their cost is very reasonable. I highly recommend this company for any job, large or small!!!!
02-Apr-2019
Product or service reviewed: A/C, Furnace, Water Heater, HEPA and UV Filtration System
Been a customer for about a year now and the service has been outstanding during the initial install, and throughout the year following. We had very demanding requirements for air quality in our home and struggled to find an affordable and reputable company. Rob and his team made sure these requirements were completely fulfilled at a very competitive price point. They were courteous, respectful, and informative throughout the entire process. My family and I feel like we're in good hands with Airplus. I highly recommend their services.
13-Feb-2019
Product or service reviewed: Furnace
Air Plus put in our furnace, a secondary unit upstairs and they have serviced them throughout. DJ is great asset to Air Plus, courteous, knowledgeable and does great work. Highly recommend this company!
09-Jan-2019
Product or service reviewed: Thermostat
Woke up this morning with no heat...yikes. With an 8 month here in the cold was scared. My husband called and within 30 minutes they were here! Kevin was the technician, he was so professional, knowledgeable, efficient and very nice! Kevin hands down was the BEST! He had the heat back on and running within 30 minutes of being there!!! Thank you Air Plus for saving the day!!! Patronizing Reading business with Reading dollars!!!!
Dan and Christina
Reading, Ohio
04-Dec-2018
DJ was a fantastic tech who came out on Sun to do a quick fix until he could finish the job on Monday. He was professional an a pleasure to work with.
09-Nov-2018
Product or service reviewed: Furnace won't come on
Got home from work on Friday night . Furnace won't come on called and talked to Rhonda had someone at my house in 20 minutes Fixed my furnace in 15 minutes. Incredible service! Should be 6 stars.
01-Nov-2018
Product or service reviewed: Check-up and install filter system
FANTASTIC! DJ was wonderful when he came to do the regular check-up for our heating/cooling system. He noticed there was a need for an update on the filter system and explained it thoroughly. He left the number to call to schedule an appointment. I got a follow-up call very fast before I could even call. Rhonda was a great help on the phone and quickly set a date. When DJ returned I was equally impressed by his punctuality, professionalism, and his desire to explain the upgraded filter system. At that time I also opted for the Maintenance Agreement program and am thrilled. I would highly recommend them and am assured they will continue to please in the future.
31-Oct-2018
Product or service reviewed: Repair of water leaking from air conditioning unit inside home
D. J. is an excellent HVAC employee. He is on time, very polite, creative, and manages to fix the problem no matter how unusual it may be. Linda M.
Linda Meiser
Cincinnati, OH 45231
25-Oct-2018
Product or service reviewed: Boiler service
Great service!!!!! Will use again.!!!
25-Oct-2018
Product or service reviewed: Boiler
Great service!!!!
23-Oct-2018
Product or service reviewed: Furnace cleaning and assessment for future repair.
DJ Carpenter was my service representative. He was knowledgeable, friendly and professional. Thank you for the great customer service and a high quality employee. I will be a return customer.
Michelle Eslick
Mason, Ohio
12-Oct-2018
Product or service reviewed: Airconditioning
We had been without aircon for 4 days, right when there was a 90 degree heat spike. Our landlord who is a builder and owns lots of properties, asked us to use his aircon company. However after 4 days we had not even received a call back. We told the landlord we were going to get somebody in, and take it off the rent. We did the usual look up, call, etc. Nobody could promise getting a technician out to us, (by now it was Columbus Day) and they were all exorbitant, quoting between 150 and 200 dollars just for someone to show up...Until we came across this company. The lady fielding calls was super nice and super friendly and guaranteed she could get someone that day even though it would be later on that day...for a very reasonable price. Now bear in mind my mother was on her deathbed in the UK, and all I was doing was waiting for her waking moments so I could sing to her...she liked music...in fact she passed the very next day. So we needed someone with compassion and understanding, not just a grunt. DJ Carpenter was the technician, and he was super friendly, super polite, even our German Shepherd wanted to follow him round and lick his feet...we had a failed motor. We called our landlord, he spoke to DJ, and soon we had a new motor, and charged directly to the landlord. And the best bit is, my landlord was so impressed, I think he is going to switch all his properties to this company...I hope so.
12-Oct-2018
Product or service reviewed: Carrier HVAC Fall service
I want to Thank DJ for the work performed. we love our system.
08-Oct-2018
Product or service reviewed: Furnace check
Extremely satisfied with Bryan my Service tech to work on my furnace. He was extremely helpful, prompt, courteous and knowledgeable. I would highly recommend Bryan for any service needs and I will continue to use this company in the future. Thankful to have an honest and reliable Service technician! Great job!
Sebastian
Cincinnati Ohio
04-Oct-2018
Product or service reviewed: Fall Tune-Up
DJ was out today and has been to our home the last several times. Not only Dj but everyone that has come out has been very timely, courteous and very professional. I can't say enough about their service and recommend them every time I get the chance.
Scott Moore
Liberty Twp, OH
01-Oct-2018
DJ serviced our ac recently,he is always polite takes time to call to let us know if he is running late,explains what he is doing,great service. Thanks DJ
22-Jun-2018
Product or service reviewed: Condenser Repair
Both Bryan and DJ were competent and prompt. They have serviced both my heating and cooling system. In each instance they fixed the problem quickly and tidily. Bryan is very good at explaining the exact nature of the problem.
10-May-2018
Product or service reviewed: HVAC FULL SERVICE AND REPAIR FOR HOME INSPECTION
THE TECHNICIAN BRYAN BUCKLEY IS FANTASTIC. VERY PROFESSIONAL. VERY KNOWLEDGABLE. TOOK THE TIME TO EXPLAIN TO ME THE REPAIR THAT WAS TO BE FIXED. DONE IN UNBELIVABLY TIMELY MANNER. WHEN HE WAS FINISHED, EVERYTHING WAS CLEANED AND SPOTLESS LIKE HE WAS NEVER IN MY HOOUSE. EXCELLENT JOB AND WORKMANSHIP. COULDNT BE HAPPIER WITH BRYAN AND RHONDA AND THE ENTIRE STAFF AT AIR PLUS. THEY HAVE BEEN SERVICING MY HVAC FOR 3 YEARS NOW. AND NEVER ONCE HAVE I EVER HAD ANYTHING BAD TO SAY ABOUT THIS COMPANY. HIGHLY RECOMMEND. GREAT PEOPLE. GREAT COMPANY.
SCOTT PICKERING
CINCINNATI OHIO
08-May-2018
Product or service reviewed: Spring readiness check on AC
Kevin has been coming to do my service for several years. He is super great! He's friendly, very competent, professional, always clean, and just a great guy! Air-Plus is a reliable company, and I would recommend them to anyone who needs AC or heating service or installation!
Fay Herrin
Liberty Township
04-May-2018
Product or service reviewed: AC Servicing
Kevin was great to work with. He knows what he is doing, is personable, thoughtful and communicates very well. He is a great representative of your company. Thanks. Craig
04-May-2018
Product or service reviewed: Pre Season Tune Up
DJ came out this week to let us take advantage of the pre season tune up price of $79. He was running late from an earlier call but he called to let us know that. It was getting late and I'm sure he'd have preferred to call it a day but he showed up. DJ was very courteous and careful using shoe coverings to protect our floors. He was also very tolerant of our huge dog that wanted to play! We have used Air Plus for over 15 years and highly recommend them!
04-May-2018
Product or service reviewed: A/C service
Quick response time, excellent communication, very professional and we have cold air again for a fair price.
Thomas Britt
Liberty Township, Ohio
03-May-2018
Product or service reviewed: Yearly maintenance o AC
DJ was great! Punctual, friendly and fast. We will definitely continue to use Air Plus!!
Munninghoff's
Cincinnati,OH
26-Apr-2018
Product or service reviewed: Routine Service of @-Units
Always respectful technicians; never leave a mess, & very thorough. DJ did an excellent job, as have the other technicians as they perform required service. Glad I found Air Plus several years ago.
25-Apr-2018
Product or service reviewed: Preventive Maintenance
Just wanted to give Kevin an excellent review. He is always prompt, polite, personable and thorough! Air Plus is great.
23-Apr-2018
Product or service reviewed: Replaced Sump Pump, Heat Pump, Water Heater
It's great to see that Customer Service still exists!! Rob & his crew do a fantastic job. They are courteous of your home and get the job done. I have also recommended to many friends who have been pleased with their service.
Charlie and Missy, You guys are terrific!! Thank you so much for your help on Tuesday morning. You both were so helpful from the minute I called Missy - to the time Charlie left - just 3 hours later - Fixed!! You are on my vendor recommended list!!
Great office staff and crew! Keep up the quality work. You will be doing my house! Cleanest ductwork installation I have ever seen.
The furnace is working fine now (new Goodman 115K 95% Variable)... Thanks again for opening up last Sunday and getting the warranty evacuator motor for me. I will definitely use your company in the future.
Rob and Air Plus... thank you for your good work, and very nice employees who worked on this job. They went out of their way... cleaned off the ledge on the trap doors they used to go to the cellar as they left... which since it is rarely used and NEVER gets brushed off! Your kind attention to detail and care for me and my job are so unusual these days, and I would give you all a 5-star rating to anyone who asked. Charlie sent the bill through MC to pay you today. God bless you all.
Everyone from Air Plus was professional, knowledgeable, and courteous. They were all gentlemen. You have earned a loyal customer who will be happy to refer Air Plus to anyone. We appreciate how quickly you were able to get to our job. Thanks for everything!
We have always been very happy and pleased with any job done by you. Thank you so much for taking care of two senior citizens!
I really like my new furnace. It is so quiet and evenly heats all of the rooms in my home. Charles was very thorough in diagnosing the problem with the old furnace. Brian and Charles did a great job! They are friendly, courteous, & answered all my questions. They also seem to work well together.
We've used Air Plus for at least 10 years to maintain our heating and our air conditioning systems. We've been nothing but satisfied with all work that has been performed.
We are very pleased and satisfied. Technicians very knowledgeable and competent. Thank you.
Thank you for recommending Air Plus to me to do repairs on my furnace. It cost me but it was well worth the money. Please note the customer service and the quality of their work was impeccable. I would recommend them to anyone and I did. They have another client that I sent them too. I am glad they are working with us. They are quality.